Real Estate Brokers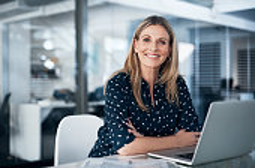 Real Estate Brokers and real estate agents are the driving force behind buying and selling real estate. Although it is possible for homeowners to sell their property on their own, today, most homes are sold through realtors. Homes sold through real estate brokers are generally more efficient and smoother transactions. Realtors will market your property, find buyers, provide a comprehensive evaluation of any offer, refer you to an attorney, and assist you in obtaining a mortgage.
Realtors understand the local real estate market and the real estate process. Realtors bring their knowledge of the industry and their skill to help find a buyer and complete the transaction. Home sales without the assistance of a realtor will often fail to materialize.
The realtor is responsible for the marketing tactics. This includes getting your home listed in a Multiple Listing Service (MLS), which makes your home available to real estate agents assisting those interested in buying a home. Additionally, real estate brokers are responsible for understanding the marketplace and setting a price that will realistically create demand but at the same time bring you the highest amount possible.
Real estate agents are also involved in the negotiation process and act as an intermediary between the seller and a potential buyer. They are often responsible for marketing and showing the home to potential buyers. The role of a real estate broker is to make the selling process as stress-free to their client and at the same time to negotiate the highest price possible for the seller.
A lawyer can help the seller of a house avoid common problems and mistakes associated with these brokerage agreements. For example, a seller may unknowingly sign an agreement that makes him or her responsible for paying a commission once a contract is signed, even if the sale of the property never goes through and the property never closes. Other issues an attorney can help with involve tweaking or rewording the brokerage agreement so that a seller is not responsible for more than one broker fee, and negotiating the terms of the brokerage agreement should the seller decide to take the property of the market, or in the event that it ends up the seller is unable to deliver clear title.
In summary, when signing a brokerage agreement, it is always best that a seller have the advice and guidance of an attorney. The attorney will tweak and revise the terms of the brokerage agreement as appropriate, and will explain to the seller the rights, obligations, and terms of the brokerage agreement.