Buying A House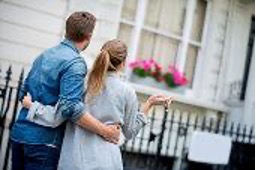 Typically, a person selling a home will enter into a brokerage contract, in writing, with a real estate agent. This is known as a listing agreement. Once a purchaser is found, negotiations take place between the buyer and seller with the real estate agents acting as intermediaries. Once an agreement is reached, the buyer and seller enter into a formal written contract for the sale and the purchase of the property. Generally a purchaser will then apply for a mortgage and obtain a mortgage commitment. Real estate transactions that do not require any financing are known as all cash deals. The attorney will order a title report to make sure that there are no liens or unsatisfied judgements on the property and to make sure title can pass properly. In some states, the real estate broker orders the title report. Finally, the property is transferred from the seller to the buyer with the seller receiving the purchase price set forth in the contract. Real estate transactions can be complicated and should be conducted with the assistance of a lawyer. A real estate transaction that is not properly executed can ultimately cost a buyer or seller thousands of dollars.
An Attorney representing a buyer performs many tasks during the real estate purchasing process including negotiating the real estate contract, reviewing the mortgage commitment, resolving pre closing issues, review the title report and address any issues to ensure that title is clear, preparation of documents, represent the buyer at the closing.
An Attorney can help you avoid common mistakes and problems associated with the purchase of a house.